The new Antispam Report for end users is released, combining security, intuitiveness and ease of management, providing a compact and immediate view of dangerous and spam emails blocked by the system.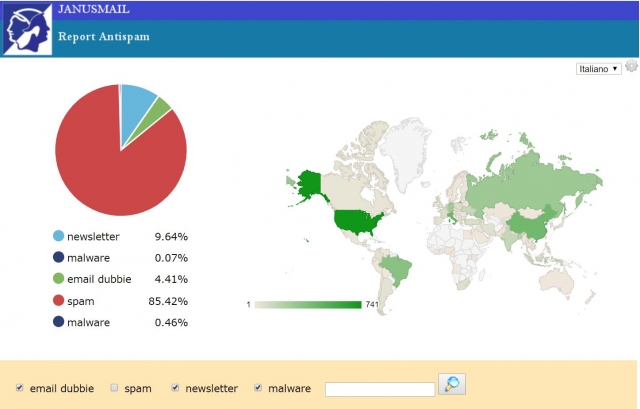 Security is guaranteed by the way you access your report: when a user accesses it from their PC, a cookie allows the password to not be requested.
If access is made from other devices, password confirmation is requested.
Thanks to a captivating and intuitive layout, the Antispam Report allows you to know at a glance the origin of the various types of unwanted emails received and the relative quantities.
But the real value added of the report is the simplification of the search and the reporting of emails:
Users can easily find any emails they know to have been sent but they have been blocked by the antispam and request their release with a click to the administrator.

Users can always request that the address from which emails were sent is whitelisted
Thanks to the sender grouping, the user can quickly scroll through all the spam emails received and confirm that it is spam, eliminating the emails from the report and helping the system to refine more and more.